Since 1978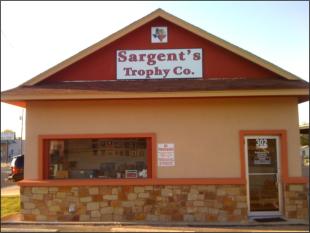 Member of:
Killeen Chamber of Commerce
APA (Awards and Personalization Association)
AUSA (Association of the United States Army)
Website created by: Becky Kipp
Store Hours

:
Monday- Friday 9 a.m. - 5:30 p.m.
Closed Saturdays & Sundays,
and all major holidays.
Located at:
302 W. Rancier Ave
Killeen, TX 76541
(Corner of College and Rancier, next to Jack in the Box.
Only four lights from the East Gate on the right.)



Sargentstrophy@yahoo.com
Click the link below to email.